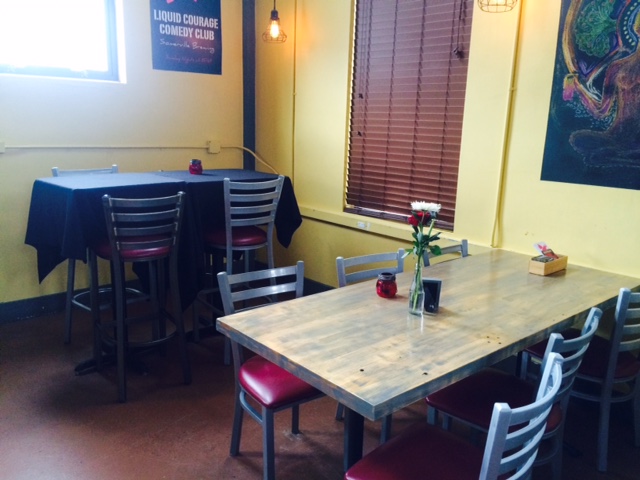 BREWER'S CORNER
15 Ward Street, Somerville MA 02143
Planning a fun get-together with friends? The Brewer's Corner is a great spot for small birthday groups and celebrations! In this space, you can reserve up to three high tops and one low top table for food and seating. This section can accommodate up to 12 people seated and 20 people standing.
Rate: Minimum $10 per person in food from Group Sharing Menu, plus tax and 18% gratuity.
To inquire about booking and availability, please click here and select "Inquire" for your preferred location, or email Reservations@slumbrew.com.