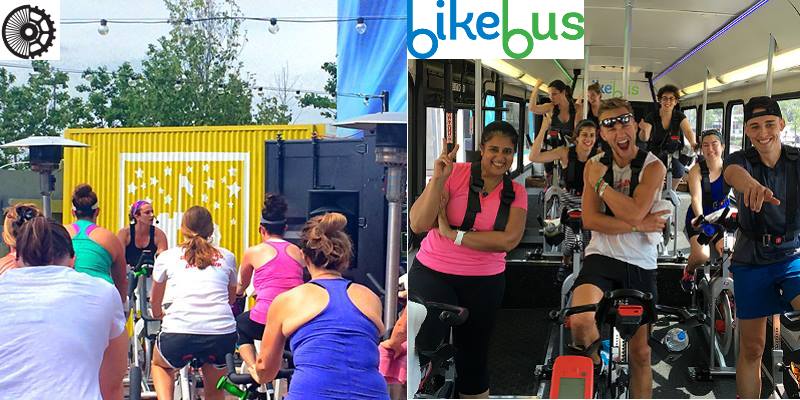 Our friends at Tempo Cycling and BikeBus are collaborating to bring you a very unique double header spin class experience on the last Sunday of Summer!
You will start off in the Beer Garden at 9:45am with TEMPO Cycling Studio who are known for their motivational coaching, pulse-pounding music, and their branded flow of intense heart-rate based challenges infused with fun and inspiration!
Then, you'll switch and load onto an indoor cycling studio on wheels, a bus to be exact. You'll drive around for a scenic bike ride all while adjusting your resistance on a stationary bike. They will provide water, towels, and fruit on the BikeBus.
Finally, you come back to the Beer Garden for some well deserved Beers, Better Bagels with Cream Cheese, and Fresh Chocolate Chip Belgian Waffles, all before noon!
Tickets can be purchased a head of time through their website and Eventbrite