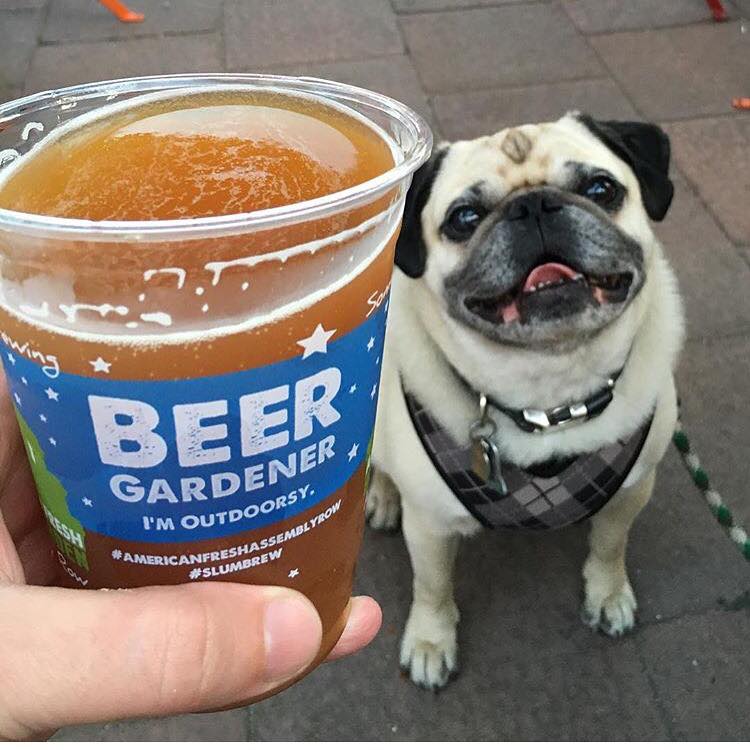 This new series is inspired by grabbing a drink with your best friend, your four-legged pal, your loyal companion. We invite you and your pup to join us on Mondays at the Heated Beer Garden in Assembly Row for a little quality time over a pint. Whether you're coming off the Mystic from your after work walk, coming to socialize with other neighborhood dogs, or want to check out a new dog-friendly spot, all are welcome.
Throughout the series we will be having pet supply pop-up tables, rescue organizations with reps for those interested in rescuing, fostering, or volunteering, and this week one of the big highlights will be the Free Demo of our Spent Grain Dog Treat class with your welcome taste tester! Here you can learn to make nutritious treats and have a life long contact for fresh Brewer's Spent Grain.
We will also have a special pet service pop-up table this week manned by Elliot's House, who offers services like in-home pet sitting, doggie daycare, and dog walking. They will have giveaways, information, and some treat bags!
We'd love to see you there and don't worry we all have the mindset that, "In dog beers, I only had one."
If you are part of an organization or pet supply company and would like to participate, or have anything you'd like to see as part of the series feel free to send us a message or email Katie.gibson@slumbrew.com