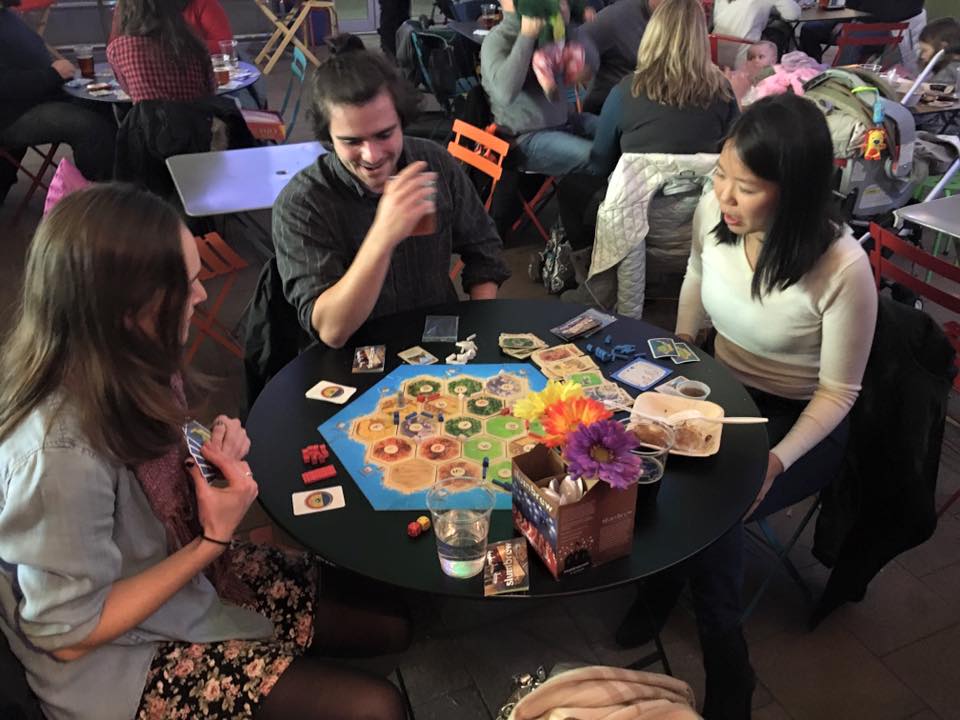 We are hosting an 8-week meet-up for Settlers of Catan, to give you a fun place to play while you grab few pints! Get a few friends together or come and hook on to a group that needs a 4th person.
There will be raffles happening as the games are going on, and the winner of each game receives a prize. You're encouraged to bring your own board, but we will also have some boards on site (first come, first serve).
Curious as to what Catan is all about? Come check it out! It has been an extremely successful and popular game because it fits well with those that are experienced gamers and enjoy strategy, but is still accessible for those picking up the hobby.