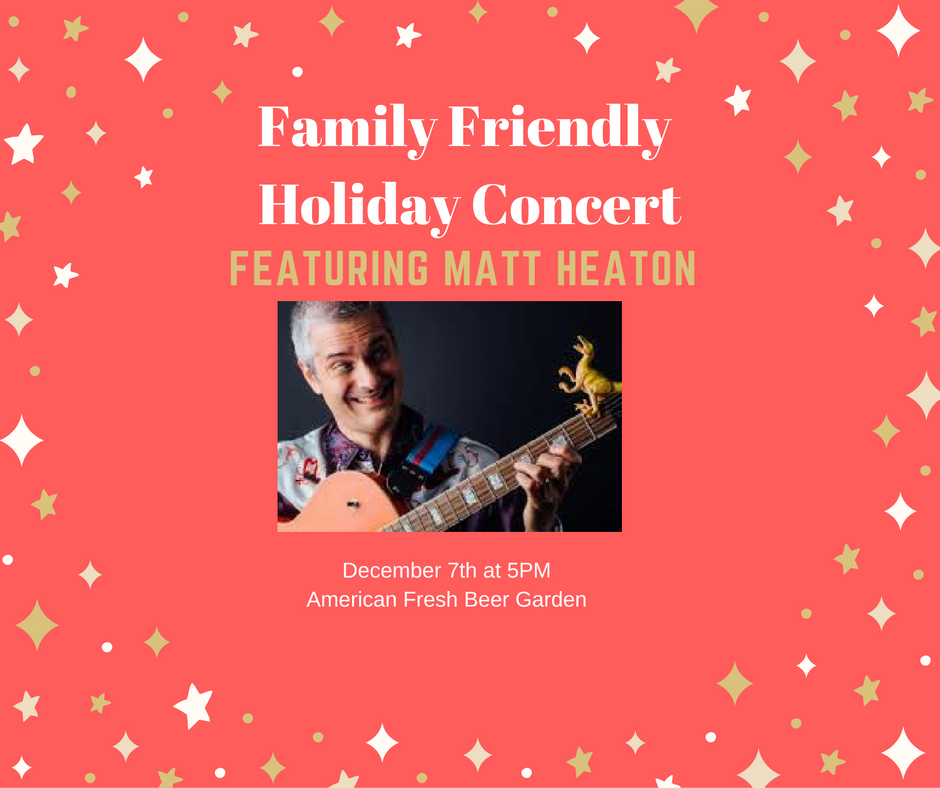 With the holiday season in full swing we thought it would be a great time to get the family together for a little holiday fun!
We will be hosting Matt Heaton in the heated Beer Garden Tent for a family friendly holiday concert. Matt performs with the idea that "music for kids can be entertaining and enjoyable for both children and their parents. He calls his performing style "toddlerbilly." His songs are a mix of rockability, surf, american roots, and Irish traditional music with a wry sense of humor and sense of fun. We are excited to see what he brings to this show!
Bring the whole family or meet up on the way home from work to grab some dinner and a beer! Feel free to come and listen, sing along, or even get up and dance.
Come get in the holiday spirit!