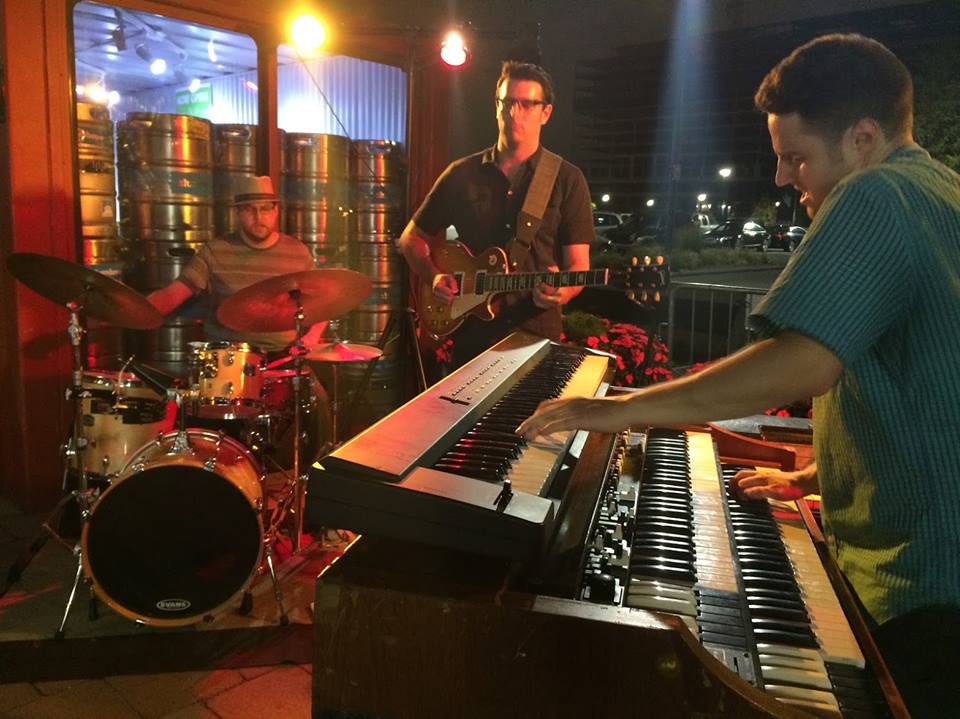 The trio is back under the tent this Saturday night.
They are self described as 'Down homestyle, deep fried hammond B3 organ + vintage keys driven funk' with Thomas on guitar, Mike on the drums, and Brian on the Hammond organ.
Come early to grab a bite before they go on at 8!