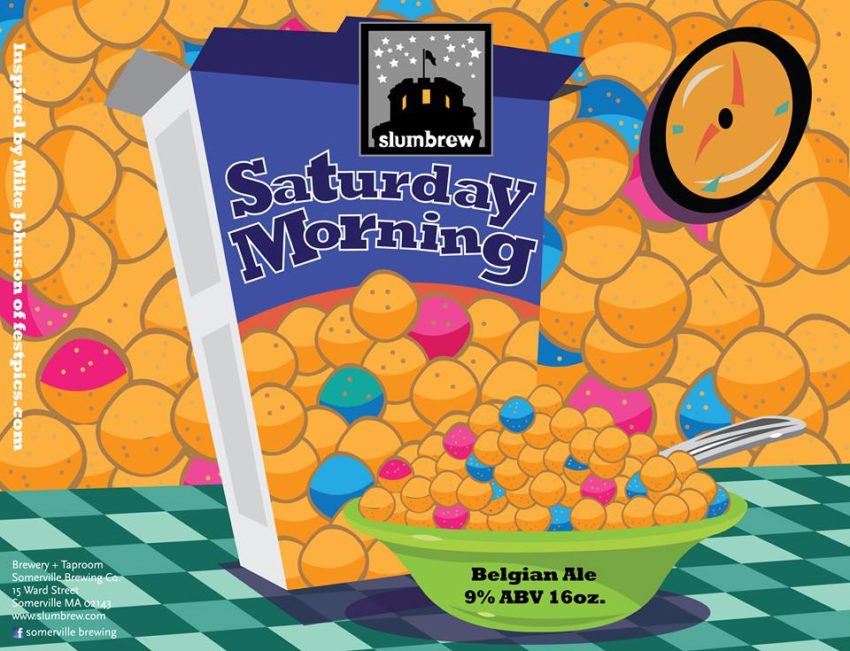 Life is short. Have fun and try crazy things.
A beer made with breakfast cereal? Slumbrew Saturday Morning Belgian Ale to be released at the brewery on Friday 3/24. 6pm - 9pm.
The celebration will feature Captain Crunch samples to snack on, raffles and prizes. This beer, inspired by a backyard home brew by Mike Johnson of Festpics will be available for sale in cans and Mike will be on hand for selfies.