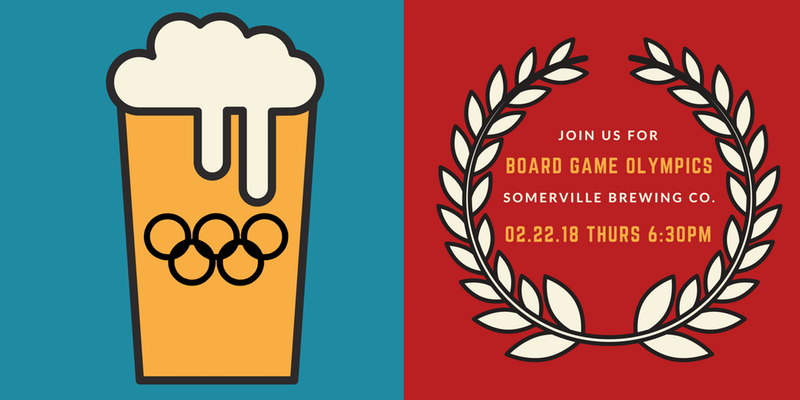 Let's celebrate the 2018 Winter Olympics with a competition - Slumbrew's Board Game Olympics.
Are you the queen of Battle Ship? Or the King of Connect Four? This is the chance to find your board game soulmate who also happens to love beer... #winning.
You will compete in five events to crown the champion of the Board Game Pentathalon - Connect Four, Battle Ship, Hungry Hungry Hippos, Trouble and Checkers - while meeting new singles each round.
Of course, there will be beer prizes for the gold, silver and bronze medalists.
Tickets are FREE, but due to the nature of this event and the size of the space we ask that you please register in advance.