Somerville Brewery Crawl - MA Beer Week
Overview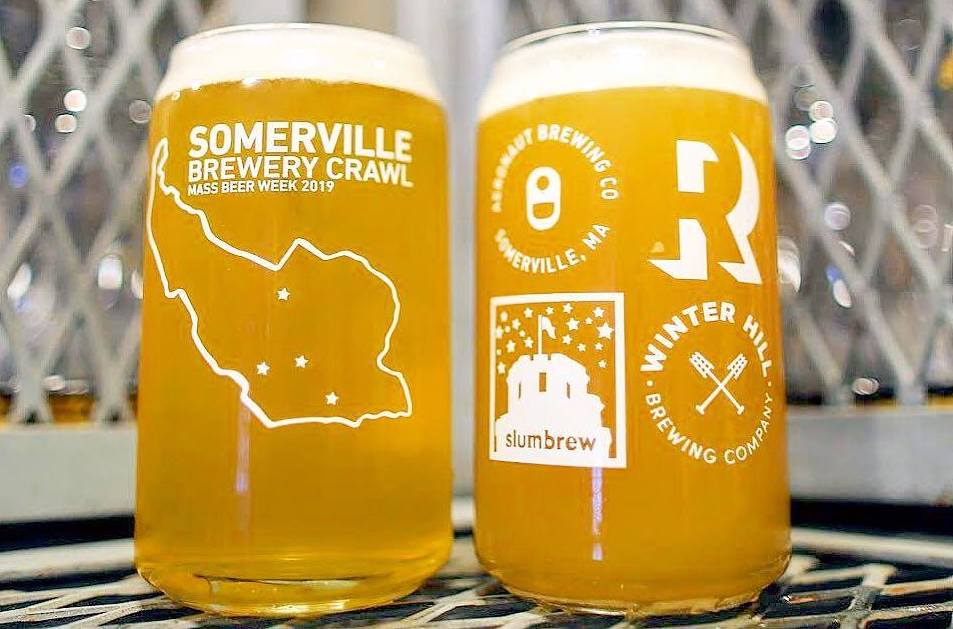 We are teaming up once again with Aeronaut Brewing Company, Winter Hill Brewing Company, and Remnant Brewing to bring you a Somerville Brewery Crawl, round two!
In honor of
#MABeerWeek
we will be giving away these beautiful, limited edition glasses to the first 150 people who complete the crawl. Crawl begins Saturday, March 2nd and ends Saturday, March 9th.
The rules are simple:
1. You can visit the four breweries in any order of your choosing (Slumbrew location is 15 Ward St only)
2. At your first stop, pick up a stamp card
3. Get stamped at all four locations
4. Turn in your completed card at your last location
5. The first 150 people to finish will win the glass!
Happy Crawling!