Stand Up with Planned Parenthood - a Liquid Courage Comedy Event
Overview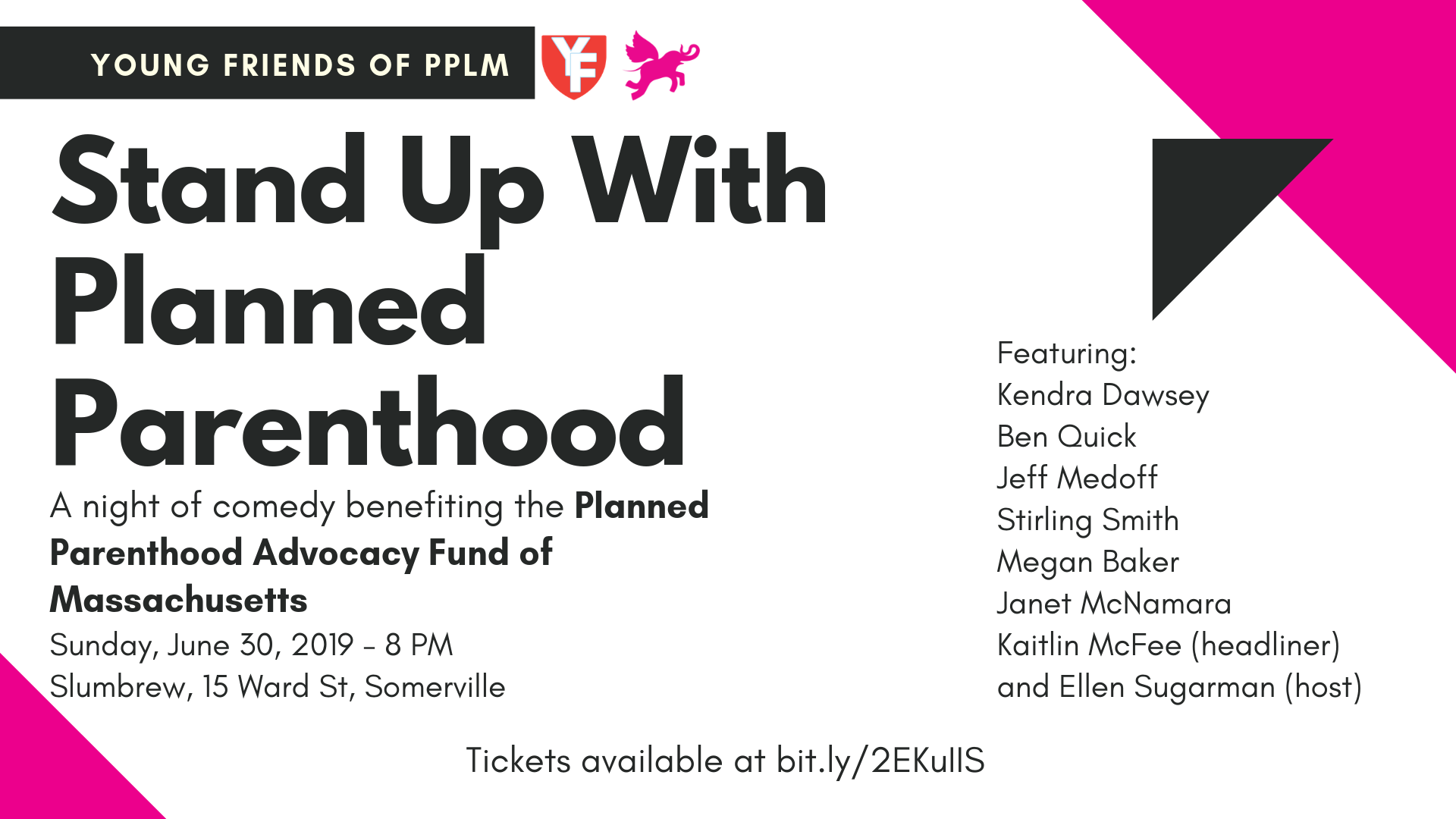 Join the Young Friends of PPLM for a night of comedy benefiting the Planned Parenthood Advocacy Fund of Massachusetts, the political and advocacy arm of Planned Parenthood League of Massachusetts. Purchase tickets ($10) here: https://bit.ly/2EKuIIS
Featuring:
Kendra Dawsey
Ben Quick
Jeff Medoff
Stirling Smith
Megan Baker
Janet McNamara
Kaitlin McFee (headliner)
and Ellen Sugarman (host)
Young Friends of PPLM, a monthly giving program for emerging leaders aged 21-35, is a partner of this event. Discounted ($5) tickets are available for members. Visit
pplm.org/youngfriends
to join or learn more.