One Round Can Change Everything: A Stranger Things Quiz
Overview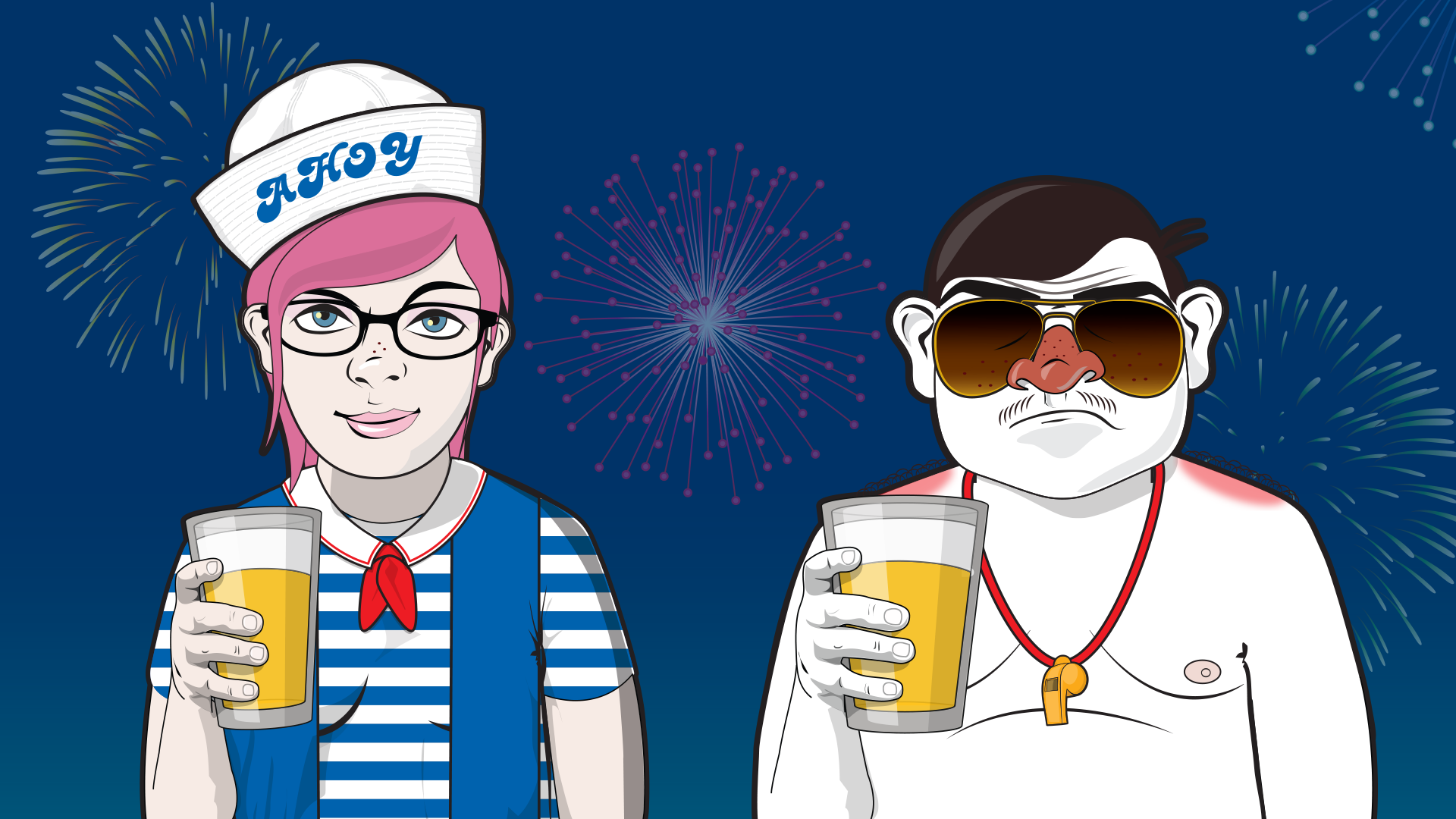 Are your mornings for coffee and contemplation? Is your house still wallpapered with Christmas lights and maps? Are you skipping the fireworks to binge the new season of "Stranger Things" on July 4th? Well, make sure the rest of your party does too, because we're putting that knowledge to the test with "One Round Can Change Everything: A Stranger Things Quiz" on Thursday, July 11th.
This quiz will cover all three seasons of Stranger Things on Netflix. That, of course, includes the season that will premiere on the 4th of July. While we won't be asking a significant number of questions about the video games, comics, or any spin-off content, we do reserve the right to ask about anything and everything "Stranger Things" in our final Random Knowledge round.
The quiz is free to play and, unlike other Geeks Who Drink theme quizzes, we aren't requiring registration for this one. Seating at venues will be on a first come, first serve basis, so make sure to show up early to guarantee your spot. Winners will get the usual bar gift certificates, plus some special "Stranger Things" prizes direct from our friends at Netflix! Your party is limited to six per team, and no phones, walkie-talkies, or deprivation tanks that let you communicate with the Upside Down will be allowed.
====================================
THEMED QUIZ FAQs
Can people under 21 play?
All participants must be 21 years or older.
Should I wear a costume?
YES! There may even be a costume contest if there's enough participation, but that's up to the venue and host.
How do you sign up? Where do you buy tickets?
For this very special event, there is no pre-registration. Simply show up to your local venue and play! We highly recommend arriving early as we expect some of our quizzes to be close to max capacity!
Is this a free quiz?
YES! Thanks to our partnership with Netflix, we can offer this special event free of charge.
What's the maximum/minimum players per team?
There is no minimum, but if you want to win, you should have a fully staffed squad. We're happy to help you find teammates in advance on social media or on the day of. Team maximum is strictly six players, as always. Everyone sitting with you is considered part of your team.
Can my dad/girlfriend/friend sit at our table and not play?
No. Six people max on a team and all players must pay. If they're sitting with you and not playing, we're going to ask that they move.
Will BLANK TOPIC be covered?
Everything is fair game. Study hard. Apply yourself. And we never give clues.
How long will the quiz last?
Our regular quizzes run about 2 hours, but themed quizzes require a bit more heavy lifting in terms of logistics, scoring and extra stuff we may have planned. Average is about 2 1/2 hours.
I'd like to help promote the quiz/talk to you on my podcast/contribute some bonus prizes.
Great! Contact us at marketing@geekswhodrink.com and we'll see about making that happen.